When I first visited the Canadian Rockies in 2010, I had heard a lot about the stunning beauty of Moraine Lake. However, when I arrived there for the first time, I was a little underwhelmed. Sure, the place was nice and beautiful, but it wasn't the mind-blowing experience that I had been expecting based on the hype.

I couldn't see the glacier colors that I had seen in Google Images, and I thought to myself that all those pictures must have been heavily edited. I wasn't really disappointed though because my main intention for the trip was to spend time with my wife.

But later, when I saw the breathtaking photos people had taken of the lake, I knew I had to go back and try to capture that magic myself. This time, I went with my friend Alex, who was an avid photographer and nature enthusiast.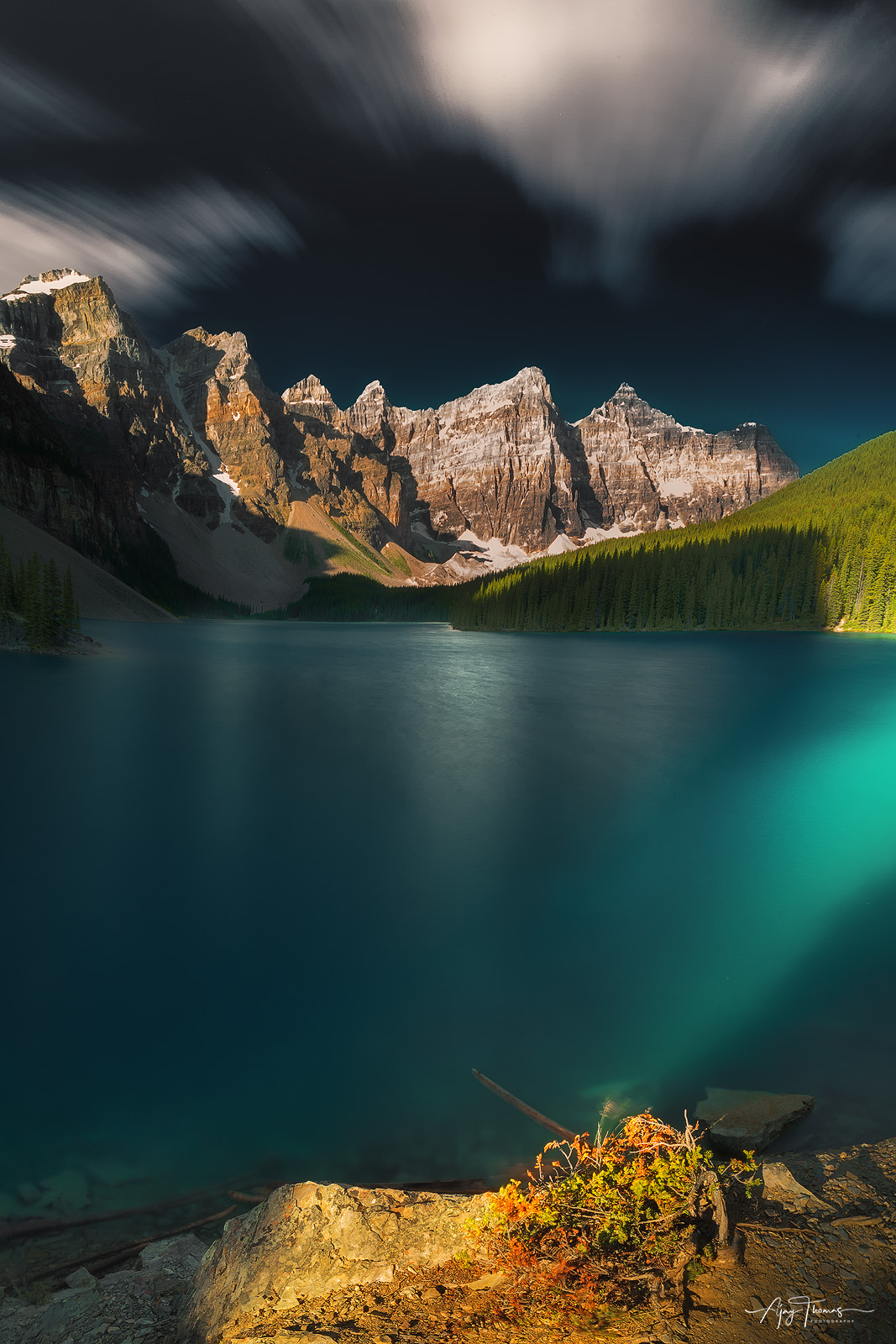 We woke up at 3 am and drove to Moraine Lake. We were expecting to be the first to arrive, but to our surprise, there were already a bunch of photographers there, all vying for the best spots to capture the stunning scenery.

I fixed my camera and tripod in a not-too-bad composition and waited for the magical light to happen. Finally, I was lucky enough to witness the beautiful alpine glow and clicked the button several times to get the best exposure and depth of field.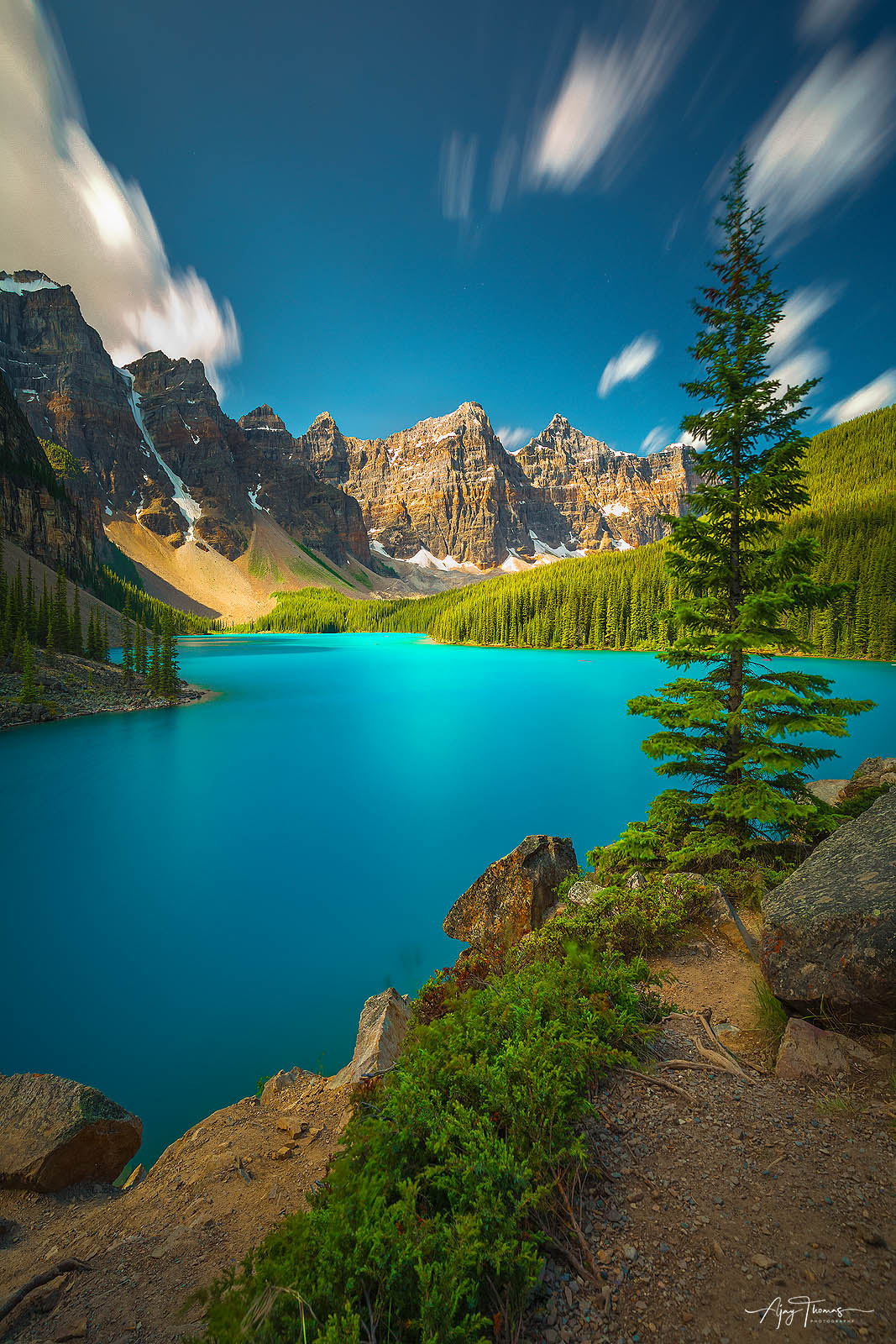 I was like a kid in a candy store, running left and right, trying to capture every possible composition with the best possible light. When I came back home and saw my pictures, I was thrilled. They didn't disappoint, but I knew there was always room for improvement. Here is a photo in my opinion that finally did some justice to the actual scene .

Over the next few years, I made over 20 attempts to capture the beauty of Moraine Lake at its best. It was tough because the lake is one of the most photographed places in all of Canada, and everyone wants to capture the perfect shot.

To make things even more challenging, Parks Canada has announced that beginning in 2023, the road to Moraine Lake in Banff National Park will be closed to personal vehicles year round due to limited parking spaces and heavy snow fall in winter months . But I'm still determined to capture that one perfect shot, and I know that I'll keep going back to Moraine Lake until I do.
Here is a Vertical Composition I captured that day