About Ajay Thomas
Ajay Thomas is an exceptional fine art landscape and nature photographer, specializing in creating stunning large format limited edition nature photography prints for art collectors worldwide. His mastery of light and his ability to capture the vivid imagery of nature are unparalleled, and he is constantly inspired by the beauty and serenity of the natural world.

Whether he's capturing the magnificent snow-capped mountains, the crystal-clear waters of a serene lake, or the endless expanse of the sky, Ajay's art speaks volumes about his passion and talent. His goal is to provide you with a unique and breathtaking glimpse into the natural world, using careful observation, composition, and creative use of light.

At Ajay's online store, you'll find his entire collection available in the form of high-quality, museum-grade wall art prints. You can choose from a variety of mediums, including FujiFlex Crystal Archive, Lumachrome HD, acrylic prints, and metal prints, which are known for their vibrant colors and stunning detail.

Ajay's limited edition collections are strictly limited to between 50 and 100 units, depending on the piece and medium, and each piece is signed and numbered with a matching Certificate of Authenticity. You can be assured that once a piece has reached its production limit, it will never be reprinted.

If you're looking for a unique and visually stunning piece of wall art, look no further than Ajay Thomas. His works are available in various sizes, including up to 120" wide, and are well-received by collectors around the world. For more information on Ajay's works or to place an order, feel free to contact him via email or telephone. He answers all queries within 24 hours.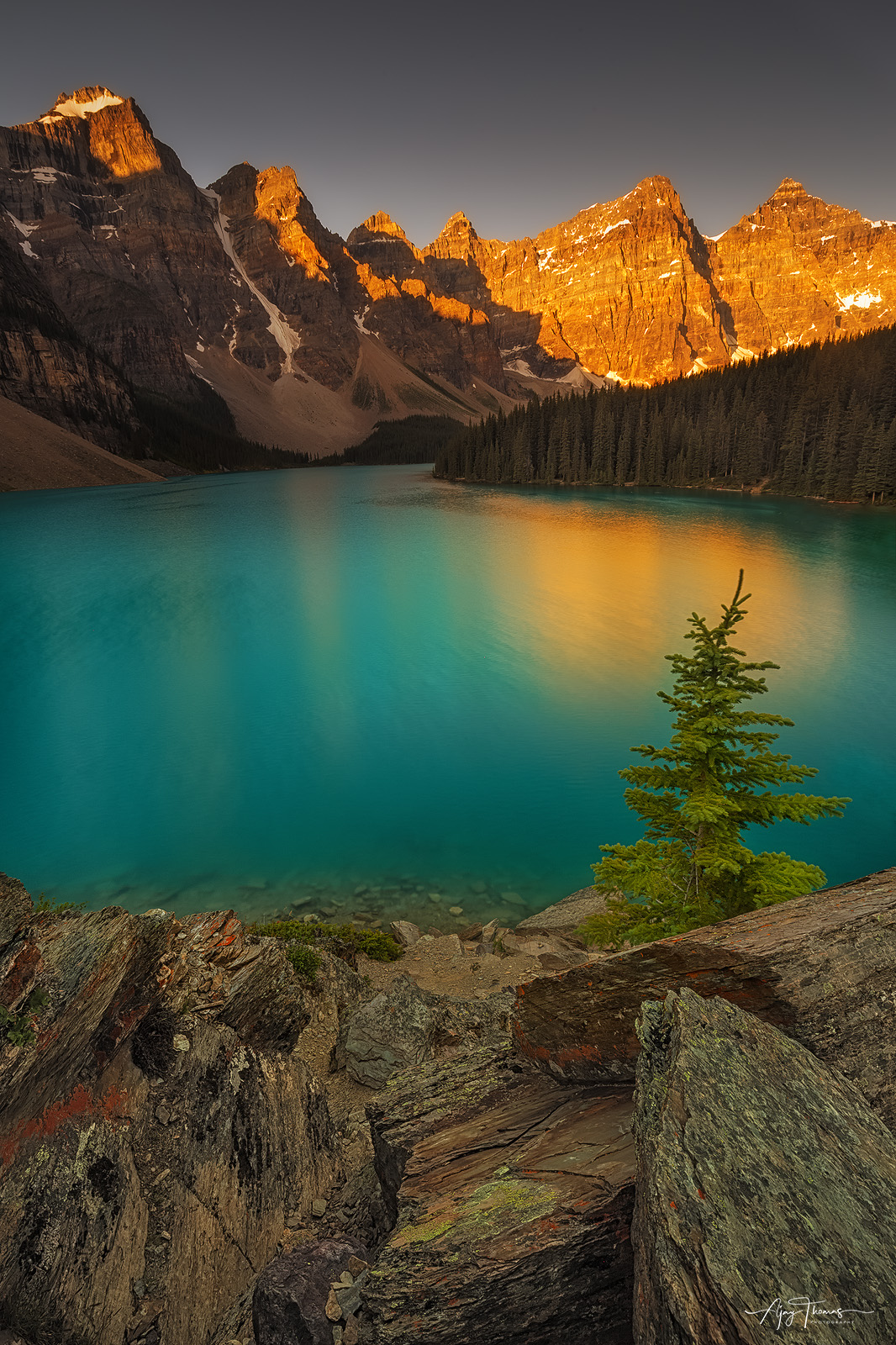 My Philosophy about Fine art photography
Welcome and thank you for joining me on this visual journey through the natural world. As a fine art wilderness photographer, I am passionate about capturing the breathtaking beauty of nature's diverse ecosystems. My decade-long quest to capture the essence of the great outdoors has resulted in a stunning collection of photographs that I am excited to share with you.


With the advent of the digital age, we are in the midst of an exciting new generation of photography. The possibilities are limitless and my goal is to capture the rich details of the great outdoors at a high resolution, using the latest technology to overcome the technical challenges of the past.

However, I have also come to realize that a camera alone cannot fully capture the multi-dimensional experience of nature. Instead, my photography seeks to fuse the artist's vision with the landscape. Each image represents a moment frozen in time, conveying the raw emotions and beauty of the natural world.

My meticulous attention to detail and work in today's digital darkroom help me to fine-tune and optimize contrasts, colours, tonalities, and luminosity, creating works that evoke an emotional response in the viewer.

But my photography is more than just a visual journey. It's a reminder of the importance of wilderness and the need to preserve it for future generations. These images were captured in the western parts of North America and Canada, and serve as a testament to the serenity and freedom that nature provides us. We must continue to find a balance between sustainable development and preserving these lands for the future.

So, join me in this adventure through the wilderness, and let these images inspire you to experience something greater than ourselves. Thank you for taking this journey with me today.




Awards and Publications


Epson international pano awards- Gold-Open category
Epson international pano awards-Gold- Amateur category

Cover image -Landscape photography Magazine July 2020

Top 10 Landscape photographers in India -One eyeland